A composer, singer, and designer, Jamie Klenetsky Fay's work spans the creative spectrum. Jamie is an award-winning composer focusing primarily on choral and vocal music, sings professionally in a variety of ensembles, and has worked in the web design industry for a decade. Born in Freehold, New Jersey, Jamie now lives and works in Morristown.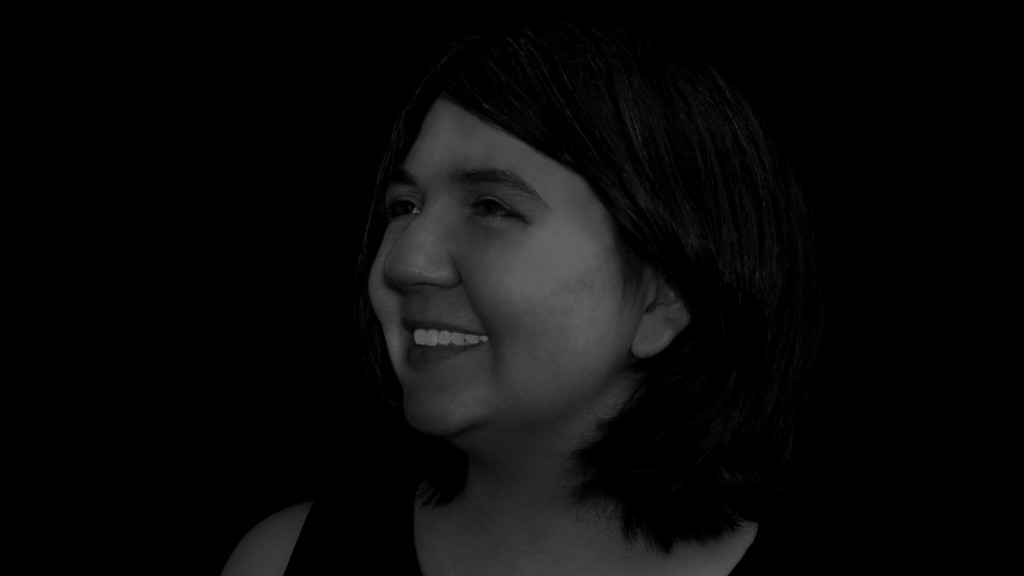 Voice
After taking voice and piano lessons throughout her childhood, Jamie became a member of a number of choirs in high school. She completed a music degree from Rutgers University (affiliated with Mason Gross School of the Arts) and has sung professionally ever since.
Jamie currently sings with C4: The Composer/Conductor Collective. She was previously an artist in residence with the Continuo Arts Foundation, performing with its professional ensemble, Sonare; and performed in the premiere concert with the Red Oak Contemporary Ensemble. She has performed with Eastern Opera of New Jersey for multiple productions, the latest as Mamma Lucia in Cavalleria Rusticana. Jamie has participated in performance workshops including the Creative Musicians Retreat, Rhymes With Opera's new music summer workshop, and the Western Wind's summer workshop. In prior years, she was on the roster of the professional Kinnara Ensemble, served as a section leader of the Westfield (NJ) Presbyterian Church choir and was a member of the professional Seton Hall Chapel Choir.
Composition
After discovering film soundtracks and classical music in high school, Jamie pursued classical composition at Rutgers University (Mason Gross School of the Arts) under Dr. Matt Riedel. She has composed vocal, chamber and electronic works throughout the years.
Being a vocalist, Jamie fell in love with writing choral music. She won the New Voices competition in 2007 (San Francisco Choral Artists) and was a finalist in a chamber writing competition in Omaha, NE. C4 performed two of Jamie's works in New York in 2009 and 2010. Jamie was commissioned to write three pieces for the Seton Hall Chapel Choir (2010-2011). She also had her electronic music heard during New Music Hartford in 2011. Two pieces, Tomaraji na kumo and Seawall, have been performed by C4 in the past two concert seasons (2016 and 2017). Tomaraji was also performed by sister organization C3LA in 2017. Jamie recently attended the Creative Musicians Retreat, where her piece for marimba and violin, Thoughts Creep In, was workshopped and performed by Matt Gould and the Mivos Quartet.
In 2018, a new choral piece, I Remain, was premiered by the Brooklyn Youth Chorus Men's Ensemble in their joint concert with C4. Two art songs, Distance and To Be Heard, were premiered in Michigan and Kansas City.
Web Design
Jamie is a self-taught web designer who has been in the industry for over a decade. She's worked as the Digital Media Manager for the government of Morris County, NJ for over nearly a decade, developing and maintaining its many sites, promoting the county via social media (and teaching other municipalities to do the same), producing video and audio, and managing projects.